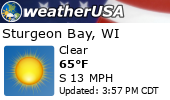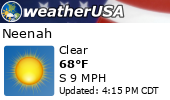 Hope to meet you or see you on one of our
Rides this Year.... Join the FUN
RIDES FOR 2015 ,

COME RIDE WITH US
Contact the
Web Designer
May 30 CANCELED
June 20 CANCELED
July 18 Gerry's Kettle ride
July 30-Aug 1 Pig in the Pines BBQ
Aug 14-16 Wisc Rapids Ride Weekeend
Oct 3 Color Ride North ??????

MORE INFO ON MEETING TIME AND PLACE TO COME SOON.

KEEP WATCHING HERE
WE are a group of local Wisconsin Riders in the Green Bay area that excepts ALL BRANDS and MAKES of Motorcycles

Our focus is on people that like to Ride,Tour and have FUN doing it. Our common bond is our genuine love of riding and no one should be restricted to any one bike.

We are a group of Freinds or as we all say in WIS ,we are a FAMILY
We are not bar hoppers but we do LOVE to EAT food & Ice Cream and have FUN,FUN ,FUN
Come Join a group of Riders for some fun and it will also allow us a chance to share what we have learned ,from working on our bikes , to some of our favorite trips and destinations we have been on and also pass on safety and riding tips we have gathered from the many years of riding and traveling.
This GROUP HAS NO DUES or MEETINGS unless someone has something to bring up to the group. Then we will call a meeting or do it on one of our rides.

All we want to do is ride our bikes and share the fun with everyone doing it. Also we do not do fund raisers. We just ride our bikes

For more info about us please go to the About US link above

COME RIDE WITH US ANYTIME

We will welcome you all with open arms.